Internet Center
Upload Bandwidth Test
Our upload bandwidth test works by measuring the time it takes to upload a block of random text to a temporary file on an ftp server. The ActiveX control on the test page generates the random text, and sends 50 KB at a time to the ftp server until at least 5 seconds have elapsed. It then deletes the file from the ftp server, and calculates and reports the transfer rate in kilobits per second. Also see: Download Bandwidth Test and About Bandwidth.
DOES YOUR BROWSER HANG WHEN YOU TRY TO TEST? It is probably due to your firewall. The upload test uses the FTP protocol to create a test file on our server. Some firewalls intercept the activity as suspicious, and this can hang or freeze the browser. If you receive a negative number for your upload results, this also indicates that the FTP protocol has been blocked. Temporarily disabling your firewall may allow you to complete the upload test.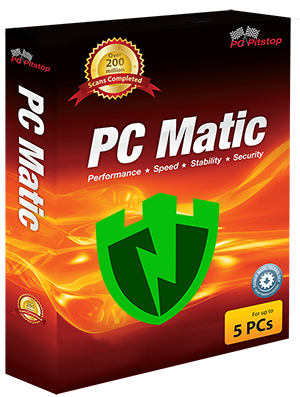 Speed Up Your Internet!
Run PC Matic to check proper registry settings for your connection type.
PC Matic tweaks the optimal registry values to get the most from your Internet connection, plus much more!
If you see an ActiveX security certificate, please accept it by clicking on the YES button.
The upload bandwidth test shares an ActiveX control with our complete set of system tests. If you have run the full tests recently, the upload bandwidth test will use the ActiveX control that is already on your system. If not, it will download and install the ActiveX control before running the timed upload test.
If you have any problem downloading the ActiveX control or running the upload bandwidth test, please try running our full set of tests, which have more elaborate error checks.