PC Pitstop Full Tests
WELCOME to PC Pitstop's Full Tests!
Just park your PC in one of our bays and grab a cup of coffee. Our automated mechanics will put your PC safely through a battery of tests to check its health, configuration and performance. In many cases, if our testing detects a problem you can direct our mechanics to fix it while you're online.
The diagnostics take between one and five minutes depending upon your system and modem speed. You'll be informed along the way on the status of our testing, and at the end you'll get a 'clickable' report on your PC's health and performance. We keep all the information you give us private. See our privacy policy for full details.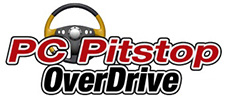 Pitstop Full Tests Shift into OverDrive
Check out the redesign of our world renowned Full Tests. Scan your PC again for a new look and better results.
To get started, follow the instructions below...
Existing Members

Already have
an account?
Log in on the left!

New Members

Click the key to
run the full tests
on your PC now!

Having Trouble?

Click the bell
for help in running
our tests.
In addition to ensuring your PC is running at maximum performance, we'll also help you eliminate many problems that can cause headaches down the road.
Remember: The tests do not change any settings (unless you say so) or access any private data. (Read more about why our tests are safe.)

OverDrive Transition Alert. We are in the process of transitioning our users to OverDrive. OverDrive has many more features, and in the near future, we will halt new development for the old tests formally known as Full Tests. All the links have been changed to point toward OverDrive. In the short term, if you still want to use the old tests, you can click here and you can use the old style browser here.