Internet Center
Download Bandwidth Test
This test measures the time it takes to download a block of data. The JavaScript in the page reads the clock time just before and just after the block of data has been downloaded. Also see: Upload Bandwidth Test and About Bandwidth.
IF YOU ARE USING ZONEALARM, NORTON INTERNET SECURITY, OR AD BLOCKERS, you may need to disable them before you can complete the tests. The bandwidth test page is very large and some software cannot process it. If you are having problems testing, please try our troubleshooting page. You can also get help on our forums.
STOP! If this message does not disappear within a few seconds, you do not have JavaScript enabled, or software such as an ad blocker is interfering with the script on this page. PC Pitstop's bandwidth tests require JavaScript. See our troubleshooting page for more help.
Our automatic test, will determine the best test size and duration to use, based on the speed of your Internet connection. Satellite broadband connections have extreme packet latency that can interfere with the timing, so you may need to use the link below for an accurate reading.
Click here for satellite connections.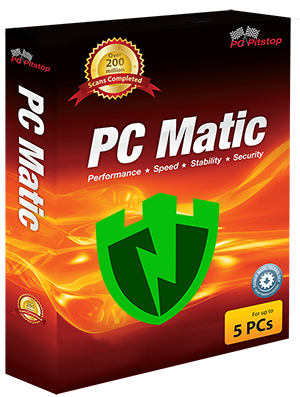 Speed Up Your Internet!
Run PC Matic to check proper registry settings for your connection type.
PC Matic tweaks the optimal registry values to get the most from your Internet connection, plus much more!