Refueling for the last lap to victory!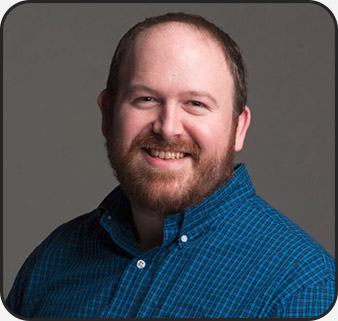 Greetings!
I'm Mike Schroll, and I've recently joined the PC Pitstop team as VP of Business Development, focused on fundraising.
I'm coming from a background of nine years in Information Security, and 17 years in Information Technology.
I've become frustrated with the constant cat and mouse between hackers and professionals in the Information Security field. Existing solutions to this chase have offered only temporary fixes, resulting in future breaches of security and increased efforts to 'keep up' with the latest attack vector. I'm excited about our long term solution with the ability to protect end-point security with our whitelist approach. This brings the same security value to PCs that Apple provides with their iOS app store by only allowing trusted and approved apps to run.
Thirty years ago, in a world where there were few viruses compared to the good applications, antivirus companies took a blacklist approach: analyzing the viruses, and creating signatures. Today that has changed. With millions of new viruses each year, it is no longer possible to play defensively.
PC Matic, combining a number of our software offerings, was created in 2009 and in 2011 we added SuperShield, and now has millions of applications approved by our whitelist. When new viruses and malware come out, because they're not on the whitelist, they do not execute, and the user's computer does not get infected.
This approach excites me, because it breaks the cat-and-mouse cycle: because we focus on what's good, and not what's bad, we have the ability to protect your computer for the long-haul.
Millions of consumers have benefited from our software, and we're building upon that success to expand our technology into the enterprise and government space: because the more machines protected by our approach, the fewer infected computers there are in the world!
We have an opportunity to grow and impact not only our customers, but reduce spending on remediation, and reduce or eliminate botnets that are powered by infected computers.
We're a successful and profitable company, and although we don't need cash to operate and grow, we believe we can do so faster and more strategically with an infusion of cash.
We're excited about some upcoming milestones this year:
Enhancing PC Matic with browser ad-blocking functionality
Expanding into Enterprise, and increasing sales traction
Releasing Tech Sentry Authenticator, multi-factor authentication for our enterprise product
NMSDC minority certification
Expanding partnership agreements for our whitelist API and virus samples
Improved ratings in Top AV Tests
Mac & Android support for Enterprise
We're eager to put investment to use in the following areas:
Rebrand company and enterprise offering as Tech Sentry, to reflect our support beyond Windows (Mac & Android)
Marketing & sales channel buildout for enterprise
Scaling automated handling of new whitelist apps
Feature additions for enterprise & government verticals
Corporate and development compliance for particular verticals, ex: HIPPA
Continued international sales expansion beyond Japan & UK
If you'd like to know more about our company and engage in a conversation around our growth, partnerships, or potential investment, I'd like to invite you to fill out the form below, and get on our quarterly update list. I look forward to speaking to you.
Sincerely,


Mike Schroll
VP, Business Development
PC Pitstop
Myrtle Beach, SC