Welcome to the PC Pitstop Satisfaction Reviews. We have the largest PC customer satisfaction database in the world consisting of user performance ratings as well as comments related to PC satisfaction. We hope this helps everyone make more informed PC purchase decisions.
Welcome to the Toshiba Satisfaction Reviews
PC Pitstop is the world's #1 PC diagnostic process. As part of our test process, we ask users several subjective questions related to their satisfaction and performance of their computer. This unique capability enables us to have the largest PC customer satisfaction database in the world. Starting in April 2009, we also collect the user comments about their PCs, giving more qualitative information related to PC satisfaction.
To make your own comment about your PC and to find out how to make your computer faster, try running our Free PC Matic Scan.
Search For Netbooks By Brand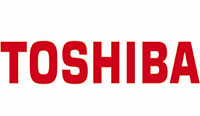 TOSHIBA nb205 Satisfaction Reviews
Average Satisfaction
3.16 out of 4
Percent Freezing
25%
Percent Slow
54%
Total Votes:

987



3%

11%

53%

33%
The Tosiba NB205 netbook houses a standard Intel Atom processor, 1GB of RAM, and Microsoft Windows XP Home. The screen consists of a 10.1-inch, 1024 x 600-pixel resolution LED-backlit display. There are two USB ports and a Kensington lock located on the right side; a VGA-out, audio in/out, Ethernet, and a third USB are mounted on the left. Above the display is a 0.3-megapixel webcam. Its overall size is 10.4 x 7.6 x 1.3 inches and contains a standard six-cell battery with a stated more-than 9 hours of battery life. The netbook weighs in at 2.8 pounds by itself.