Welcome to the PC Pitstop Satisfaction Reviews. We have the largest PC customer satisfaction database in the world consisting of user performance ratings as well as comments related to PC satisfaction. We hope this helps everyone make more informed PC purchase decisions.
Welcome to the MSI Satisfaction Reviews
PC Pitstop is the world's #1 PC diagnostic process. As part of our test process, we ask users several subjective questions related to their satisfaction and performance of their computer. This unique capability enables us to have the largest PC customer satisfaction database in the world. Starting in April 2009, we also collect the user comments about their PCs, giving more qualitative information related to PC satisfaction.
To make your own comment about your PC and to find out how to make your computer faster, try running our Free PC Matic Scan.
Search For Netbooks By Brand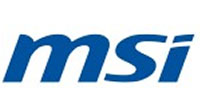 MSI u-100 Satisfaction Reviews
Average Satisfaction
3.25 out of 4
Percent Freezing
14%
Percent Slow
33%
Total Votes:

558



2%

8%

54%

36%
The MSI Wind U100 Mini Laptop, which features a 10-inch LCD screen , Intel's newest low-power processor, Wi-Fi and Bluetooth connectivity, and familiar Windows XP Home operating system. It also includes an integrated webcam for video chats and an ergonomically designed keyboard.. Designed especially for mobile devices, the 1.6 GHz Intel Atom processor uses a brand new design structure new hafnium-infused circuitry--which reduces electrical current leakage in transistors--to conserve energy, giving you up to 6 hours with the included 6-cell battery.