The Pit BLOG
January 2007
Sony - Busted Again!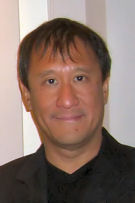 It was over a year ago when we first reported that Sony was distributing spyware on audio CD's. Recently, during the holiday season, Sony announced that it had settled with over 40 states for its shenanigans. One would think that Sony would have changed its ways, and more importantly, no longer pose a threat to the security, performance, and stability of our computers.
Our latest research is shocking. Based on PC's tested at PC Pitstop, the infection rate of Sony's rootkit and SunComm MediaMax spyware have not dropped! When someone runs a diagnostic test at PC Pitstop, we tell people to remove the spyware from their PC. A flat infection rate indicates that users are catching the spyware at the same rate at which they are removing it.
In December 2005, Sony announced that it would recall all the CD's with the rootkit, and furthermore anyone with an impacted CD could replace it free of charge. If all of this were the case, we would not be seeing the same infection rates as a year ago.
We are seeing the same infection rates for their SunnComm content protection. Although not as egregious as the rootkit, it is still spyware that installs without the users knowledge. Despite having settled with the attorney generals of most of the states, one would think that the infection rate would be decreasing by now.
The audio CD was released circa 1980 to incredible market acceptance. The sound quality was signifcantly better than vinyl records, and audio CD's did not deteriorate in quality with use. This change was a tidal wave for consumer electronics where users scrambled to upgrade their entertainment centers with latest digital technology. Shortly after that, the IBM PC was introduced with a 4.7 Mhz processor, 64K of memory, and a 360K floppy. Those specifications are laughable compared to an audio cD which contains 600MB of information.
25 years later, an audio CD still contains 600MB of information, but a PC now has 2 GHZ processors, 1 GB of memory, and hard drives exceeding 500 GB. Moreover, internet speeds continue to increase and are currently around 3-4 mb/sec. Sony, welcome to our world. You cannot adopt a technology and sit on it for 25 years. Once you embrace technology, you are in a complex world of continuous improvement. You made tremendous profits from the audio CD 25 years ago, but you did not invest any of those profits into future audio technologies. The world is still waiting.
It is amazing to me that a company with such great brand recognition is lowering itself to the level of spyware. Is it an act of desperation or a cry for help? One year ago, I made a commitment that PC Pitstop would continue to track this issue. We would be the annoying gnat buzzing in your ear. Well, we are back, and Sony is busted. Stop using technology to infect our PC's, and develop technologies that improve our audio experience. We are all waiting.
Tchau,
Rob
Join the Discussion
My god you do a wonderful job of spamming
this again? i'm not sure what you mean, cheng.
First the scandal with under the table deals with Intel. Then Dell fires his CEO, and now this again. I think that Dell is in for a rough ride in 2007.
QUOTE(shogan191 @ 7:36pm Fri Feb 9 2007) [snapback]1326184[/snapback]
QUOTE
I had left the laptop in sleep mode with the lid closed on the edge of the sofa in the living room.
Don't laptop safety precautions warn specifically against placing laptops on soft surfaces and blocking the airflow?
Maybe Rob is right about internet the way it changes our lives. The problem is the quality of this change and the quality of the ones that use internet. I also find it hard to understand that Internet is no older than 10 years and I also have very serious difficulties on trying to imagine what will ne in the future.
----------
"Do not confine your children to your own learning, for they were born in another time." Chinese Proverb known from :
https://www.silveradoboysranch.com/
Join the Discussion
Note: It may take several minutes for new posts to appear here, and only the 20 most recent posts are shown. The complete thread is available on the forums.