Entering the Pit...
Please take note:
We have a very high load on the site at the moment, either because the site is undergoing some housekeeping or because of a mention on television or some other mass media. During testing the site may respond slowly; you may encounter errors and not be able to complete your testing. Usually these heavy traffic events will pass within an hour, so we suggest you come back a little later for the best experience. Our
AntiVirus
,
Windows XP Readiness
, or
Internet
tests sometimes respond better when the load is high. (594)
If you're having trouble running the tests, please try the suggestions on our troubleshooting page.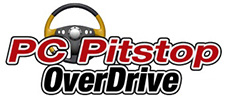 Pitstop Full Tests Shift into OverDrive
Check out the redesign of our world renowned Full Tests. Scan your PC again for a new look and better results.