Hard Drive Fragmentation Trends
Analysis of PC Pitstop users show average hard drive fragmentation has experience a modest decline during the past years, while average free hard drive space has shown significant increases. A larger hard drive with more available space doesn't necessarily reduce the need to defragment your hard drive, but it does help to reduce the amount of fragmentation that occurs "naturally" over time. PC Pitstop still recommends that you defragment your drive at least once a week.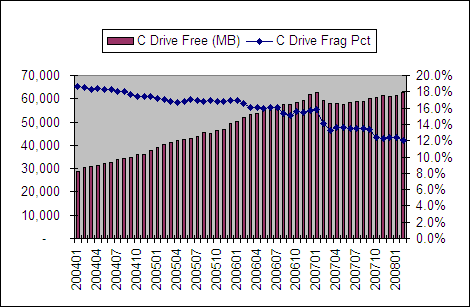 ---
Want to see more? Contact us for information about our customized research services.