Video Adapter Manufacturer Market Share
It's no secret that Vista operating system upped the ante for video adapter requirements. PC Pitstop took a look at the PCs running our online tests during the month of February 2008 to find out more about video card prevalence. Our analysis shows that the shift to Vista is changing the video adapter landscape. NVIDIA appears to be making big strides in the video adapter arena as folks make the switch to Vista, taking market share away from Intel and ATI.
Comparing Desktops video adapters, NVIDIA is showing a 50% increase in market share comparing XP to Vista. Intel and ATI are showing a 45% and 16% decrease respectively. On the portable side, ATI appears to be the biggest loser and NVIDIA the big winner in the comparison of XP to Vista portable market share.
Below are the comparison of video adapter prevalences by manufacturer for XP and Vista desktop and portable PCs for February 2008.
Video Adapter Manufacturers - XP Desktops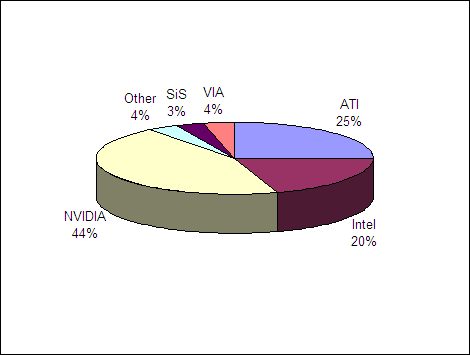 Video Adapter Manufacturers - Vista Desktops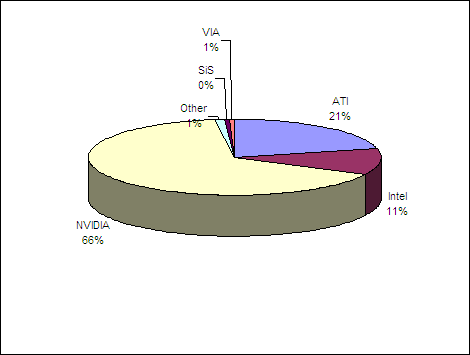 ---
Video Adapter Manufacturers - XP Portables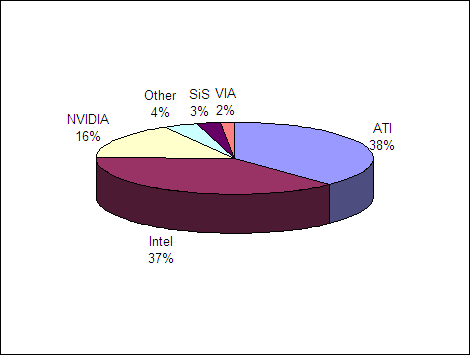 Video Adapter Manufacturers - Vista Portables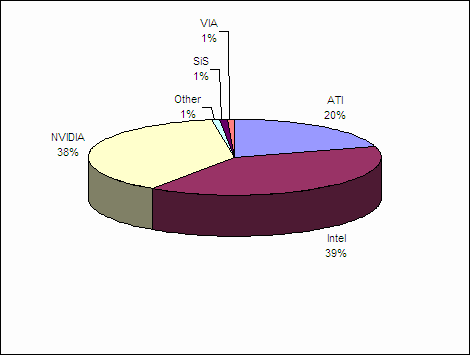 ---
Below is a snapshot of the top ten most prevalent video card adapters found on PCs running our on-line tests in February.
Video Adapter Card Prevalence - February 2008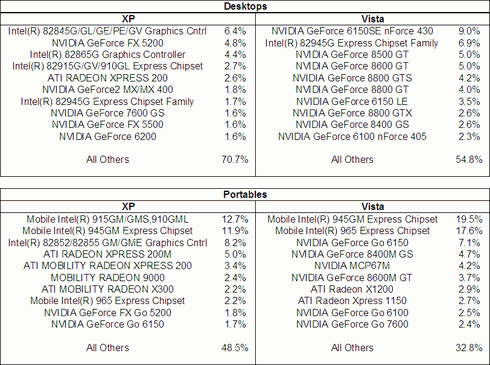 ---
Want to see more? Contact us for information about our customized research services.